Cybersecurity firm Forescout recognises Pegasus for investment, commitment and technical excellence.
Earlier this April, Pegasus Consultancy was awarded the Service Delivery Partner of the Year 2022: Northern Europe award from Forescout. Pegasus Co-Founder Chris Caruk and Director Will Cass were delighted to accept the award from Forescout VP Europe Matt Poulton.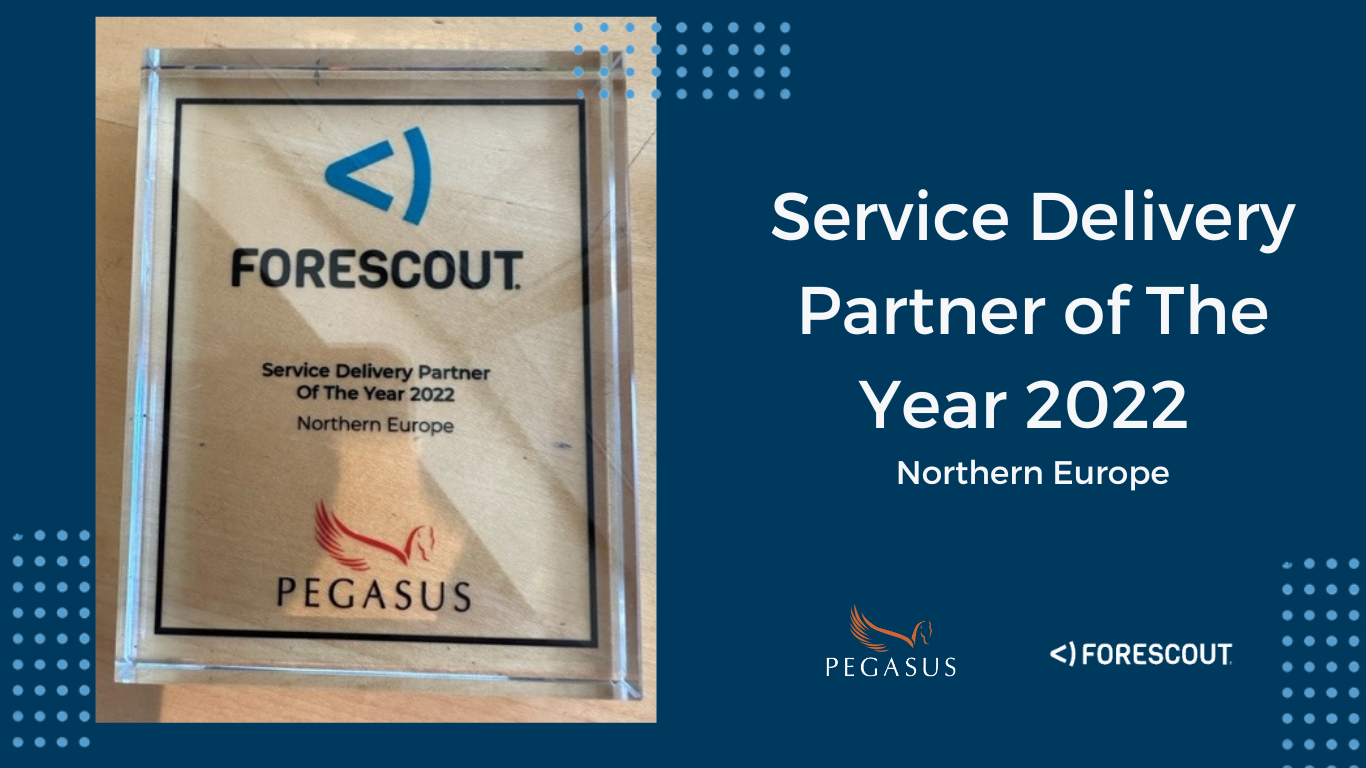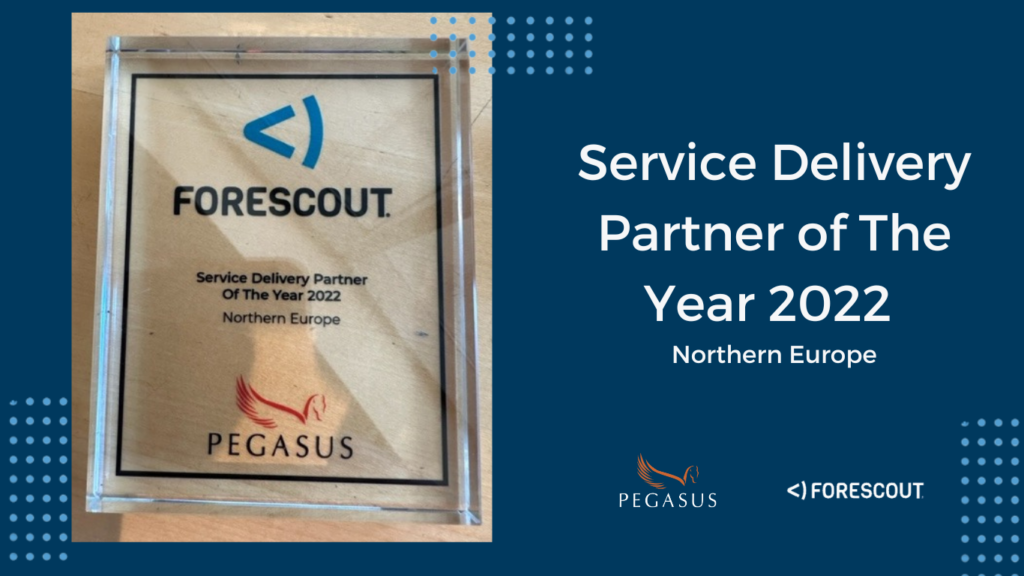 Chris and Will accepted the award while attending the Forescout Partner Tech Day on 4 April 2023 at Forescout's London headquarters. This event was a conference where delivery partners could learn more about Forescout's role in client security and how to approach challenges. A sunny lunch on board a narrowboat rounded out the day.
Chris said, "I was extremely proud to accept the Service Partner of the Year award on behalf of Pegasus. Our relationship with Forescout reflects our ethics and values, and we are thrilled to continue developing our partnership in the coming years."
Pegasus has partnered with Forescout since 2021 to deliver digital security services for the European, Asian and Middle East markets. Pegasus brings its network security expertise to the syndicate while Forescout's automation aligns security frameworks across all digital assets. Forescout has focused on visibility and continuous compliance to build strong and vigilant systems for Fortune 100 companies. Together we are able to meet and exceed client expectations for risk detection and mitigation, as well as top-tier security scalability.
Pegasus's commitment to distinction in professional services (PS) and residencies has been part of our story since we started. Our worldwide bank of engineers is drawn only from the best in each field and subject. Our global reach allows us to deploy anywhere, anytime. Speed is a necessity in digital services, especially security. Our fast responsiveness plus skillful handling and subject expertise is what makes Pegasus stand out as a Forescout partner. This award validates our pledge to prioritize people, and we will continue to invest in our teams.
Looking ahead through 2023 and into 2024, Pegasus will continue to invest in its Forescout capabilities across the Western Europe market. Already we have established Forescout PS residencies in Germany, Saudi Arabia and UK. We are proud to be part of the Forescout success story!