Virtualization
Consultant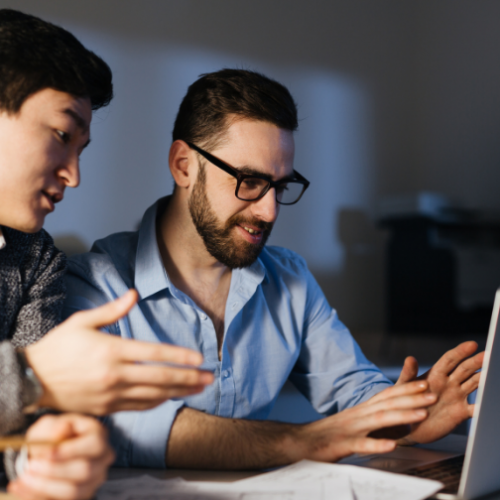 Skills:
• Extensive experience as a virtualization consultant
• Deep understanding of VMware and data center virtualization.
• Deep understanding of storage technologies and data protection technologies like replication, snapshots, backup, restore, etc.
• Ability to independently analyze and diagnose highly complex networking problems across different platforms.
• Ability to be hands-on in servicing the requirements of a client.
• A focus on customer satisfaction and relationship.
• High level of comfort performing white boarding sessions and PowerPoint presentations
• Report and create best practice documentation
Responsibilities:
 Implement and maximise existing Nutanix solutions successfully
• Deliver new product implementations and workshops, migrations, hybrid cloud.
• Deliver deployments of Nutanix solutions, enable migration projects between hypervisors
• Assist customers with environment maintenance and health checks.
• Provide technical leadership and direction to the customers and in the development of fully integrated technology solutions and support
• Assist in the analysis, design and development of fully integrated solutions.
• Act as technical expert and consultant to develop and propose solutions that meet the technology as well as the business requirements of assigned customers. Technical emphasis is on hardware capabilities, software requirements and systems integration.
• Onsite administration and support of Nutanix/VMware environment.
• Perform capacity planning and architectural strategy activities in concert with customer architecture and engineering team.
• Provide guidance of best practices of Nutanix and VMware
• Identify and suggest architectural and engineering changes that would benefit both Nutanix and the customer in the environment.
• Integrate with the Nutanix sales team for the account
o Identifying and communicating new opportunities as appropriate as well as ongoing customer status and reporting.
• Training and enablement of customer resource
Good to have qualifications:
• VCP certified – VMWare Certified Professional
• VMware Horizon View, install, configure and administration experience.
• Experience with Nutanix Enterprise Cloud Platform.
• Nutanix NPP 5 certification
Advanced VMware certification such at VCAP/VCIX-DCV
• Deep understanding of software-defined storage with a focus on distributed storage.
• Experience with Virtual networking like NSX.