Project Delivery Consultant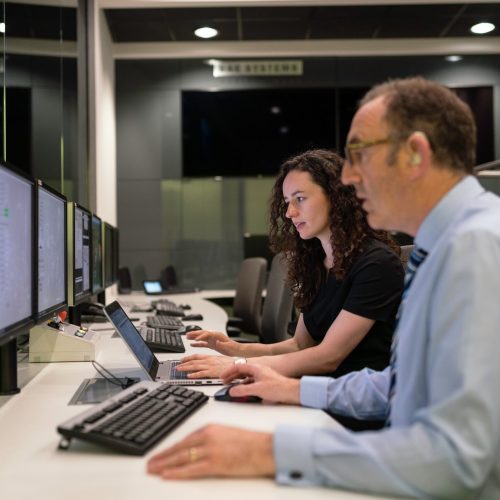 Do you want to be a part of a leading cloud services organisation team and build exciting breakthroughs together?
About Pegasus Consultancy
We are a post-sales services company working with leading vendors in the IT industry. We deliver training and consultancy projects including implementation, deployment, and configuration worldwide. Within a dynamic industry and in a multicultural company, you will learn something new every single day.
We are looking for a German-speaking Project Delivery Consultant for a leading Hyperconverged Infrastructure vendor.
Role Overview
The Project Delivery Consultant is responsible for managing numerous cloud computing software projects. In this role, you will manage the direction, coordination, implementation, control, and completion of the project alongside building customer relationships.
You will exhibit knowledge of the larger technology landscape without neglecting the delicate details of the deployment, always staying alert for risk and resolving or escalating issues as they arise.
Responsibilities:
• Ensuring Project delivery within the constraints of time, cost, quality and scope.
• Assist in defining project success criteria and objectives, involving relevant stakeholders and ensuring technical feasibility and desired quality.
• Ensure resource availability and allocation.
• Ability to develop detailed project plans to monitor and track the status of Projects.
• Demonstrate ability to identify, manage and mitigate project risks and dependencies
• Extraordinary interpersonal skills with the ability to partner effectively with other team members of diverse backgrounds and levels of experience.
• Knowledge of technology products – Virtualization, Data Centre, Hybrid Cloud a plus.
• Deliver Project status reports and presentations on time.
• Collaborate with project managers worldwide to improve PM efficiency.
• Proactive in work and able to manage escalation.
• Successfully maintain the relationship with the client and all stakeholders.
• Develop relationships with customers enabling future account sales.
We're looking for:
A Bachelor's or Master's degree in a related field
Fluency in German and English is mandatory
Current PMP certification (or equivalent experience)
Proven experience in technical project management, preferably in IT Cloud Services
Experience in managing multiple projects simultaneously and successfully to budget, schedule, and ensure quality expectation
Strong interpersonal skills to partner effectively with other team members of diverse backgrounds and levels of experience.
Experience in leading project teams and collaborating with team members in a customer-facing environment.